Click here to read the full article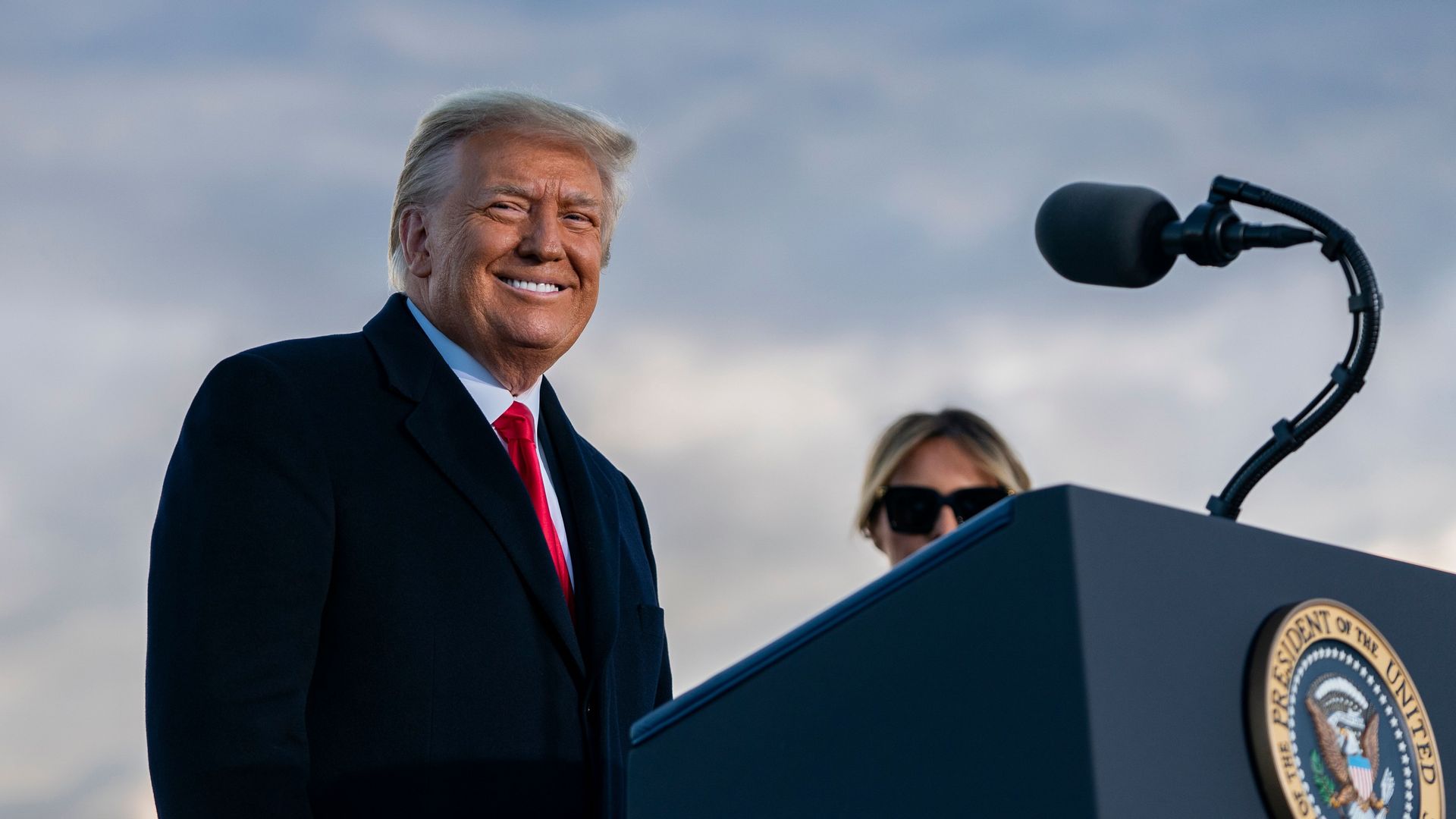 In his first post-pres­i­den­tial appear­ance, Don­ald Trump plans to send the mes­sage next week­end that he is Repub­li­cans' "pre­sump­tive 2024 nom­i­nee" with a vise grip on the par­ty's base, top Trump allies tell Axios.
What to watch: A long­time advis­er called Trump's speech a "show of force," and said the mes­sage will be: "I may not have Twit­ter or the Oval Office, but I'm still in charge." Pay­back is his chief obsession.
Axios has learned that Trump advis­ers will meet with him at Mar-a-Lago this week to plan his next polit­i­cal moves, and to set up the machin­ery for king­mak­ing in the 2022 midterms.
Trump is expect­ed to stoke pri­ma­ry chal­lenges for some of those who have crossed him, and show­er mon­ey and endorse­ments on the Trump­i­est candidates.
State-lev­el offi­cials, fresh off cen­sur­ing Trump crit­ics, stand ready to back him up.
Why it mat­ters: Trump's speech Sun­day at CPAC in Orlan­do is designed to show that he con­trols the par­ty, whether or not he runs in 2024.
His advis­ers argue that his pow­er with­in the GOP runs deep­er and broad­er than ever, and that no force can tem­per him.
"Trump effec­tive­ly is the Repub­li­can Par­ty," Trump senior advis­er Jason Miller told me. "The only chasm is between Belt­way insid­ers and grass­roots Repub­li­cans around the coun­try. When you attack Pres­i­dent Trump, you're attack­ing the Repub­li­can grassroots."