Click here to read the full article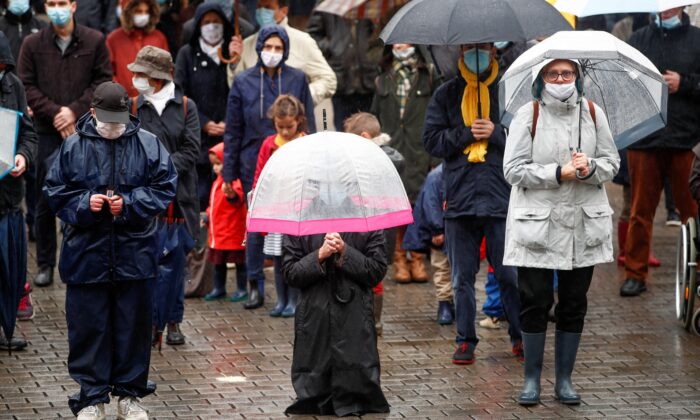 NANTES, France—Catholics held an open air mass in the west­ern French city of Nantes on Sun­day to protest against COVID-19 restric­tions, under which mass­es are banned in churches.
Some Catholics also gath­ered by the Saint Louis Cathe­dral in Ver­sailles, near Paris, but police banned a demon­stra­tion planned by Catholics in the capital.
In Nantes, which is home to one of France's best known cathe­drals, dozens of peo­ple, wear­ing face masks, knelt down with umbrel­las in pour­ing rain to pray in the cen­tral Graslin Square, and to sup­port calls for pub­lic mass­es to resume.